Interview with Madelein Smit : CIO , EVBox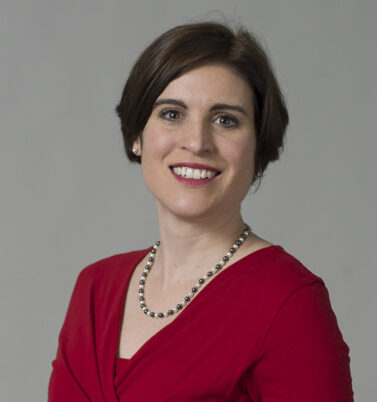 Dreams… easy to see but difficult to achieve but there are people who have the persistence to make it happen. Madelein Smit is one of the few women who I've known since 2015 and she has never stopped amazing me. That's the reason I decided to bring her story to the forefront to inspire others and help them find their way in the corporate Netherlands.
Since 2015, Madelein was working with several companies in Non-Executive Director (supervisory board) roles, to help them raise capital to expand or grow. She was also busy starting her own business with two partners and mentored women to take the next step in their career. Getting in touch with her recently, she talked about her journey till date.
She grew up in South Africa and moved to the UK when she was 21. Those were the times of the first free elections and the end of apartheid in South Africa. The upshot was that employment opportunities had become severely limited and Madelein had big dreams to qualify as a Chartered Accountant (CPA).
She decided to move to London looking for her dream with only a small amount of money in her pocket. After months of perseverance – working all kinds of jobs to survive and a bit of luck, she managed to convince one of the Big Four to train her up. She worked and studied hard, in order to stay in the UK. As time passed, she had the privilege to travel a lot and for many years she lived a life that many would envy. She worked as an international consultant and gradually made a transition from finance to IT.
At that point in time, she was working for the UK subsidiary of a Dutch company, visiting Amsterdam regularly and had already started to appreciate the Dutch directness. Luckily, she got tapped to lead a big global program, so she requested a transfer to Amsterdam and finally relocated in December 2008, a few days before Sinterklaas.
"Sinterklaas"- A Dutch festival held on 5 December in which gifts are exchanged with poems featuring very frank feedback from the family – with the threat of being beaten up if you have not been good during the previous year. To the Dutch, this is more important than Christmas.
Her first culture shock happened within hours of her arrival: standing in a packed Albert Heijn supermarket (with a very big trolley filled to the brim, just having gone through the scanners and long queue of shoppers preparing for Sinterklaas behind her) and discovering that they would accept no form of payment she considered "normal". No Dutch debit card, no payment. Eventually, she was able to withdraw cash on a credit card from an ATM nearby to settle her ample shopping. To this day, she finds the banking sector in the Netherlands primitive.
Talking to different people over language learning, I found Madelein's approach extremely unique and fun. Maybe you get inspired too. She certainly feels that the Dutch people are very welcoming but felt isolated when she did not understand things being said around her. She felt being ripped off in the cheese shop and by the butcher each week because she did not speak Dutch. So, she resolved to learn Dutch as fast as humanly possible.
She surrounded herself with a "full immersion program". She bought Dutch music by popular local artists and listened to the songs over and over until she knew them by heart and understood all the lyrics. She watched DWDD (a talk show with a presenter that is famous for rapid speaking) daily, even if she could pick up only the odd word.
She instigated "word of the day" among her colleagues and they would teach her words and phrases (and later on, grammar). She wrote all new words on a white board that she kept in her office for that very purpose. It became a game among her Dutch colleagues to find obscure words to teach her and people used to come check out her whiteboard to see if "their" word was out there already. She started to surprise them with bits of songs etc. and they became really supportive of her language learning efforts and became her collective teachers. This all accelerated her learning to the point where she could attend meetings held in Dutch, and then respond in English – and later on a mix of Dutch and English.
She recollected saying, a lot of innocent English expressions undergoing direct translation to Dutch having a meaning of a sexual nature that became a bit embarrassing as there are many more men than women working in IT.
She finds it ironical when her strange form of Dutch is still described as "charming" by many people till date. They cannot place the origin of her accent and find her memorable at networking events, which has enabled her to take more steps up on the career ladder. She laughed heartily saying "I finally feel as if I am paying the "local" price at the cheese monger and butcher, so learning Dutch definitely paid off!".
She has probably picked up the best, from the Dutch way of life. She feels that the Dutch character is pretty well encapsulated in their favorite saying: Act normal, that's crazy enough (doe maar normaal, dat is gek genoeg) and this summarizes how they live – very tolerant and accepting. She now understands it well, that when you live in such a small, dense population you cannot afford to burn bridges with anyone. You can never guess when your paths will cross again, so tolerance levels go to a new height.
Her liking for this country has been in abundance. She admires the ingenuity of the Dutch. For such a small country, they have a huge impact on the rest of the world. She pointed this out in terms of patents, technological advancement, trade, and general creativity and practicality in areas such as reclaiming land and using solar energy. Not many people know about the huge percentage of global trade in flowers, bananas that go through Dutch companies on a daily basis. They make money out of nothing by buying and selling at a markup, often without physically touching the goods. Ingenious.
She is still often in awe of her adopted country on this topic. Having said all the lovely things about the Netherlands, Madelein did express her dislike over eating dinner at 6pm and the general attitude to food as a means of nutrition and not something for sensory pleasure; adopting staff instead of employing them; when something goes wrong in the bureaucracy as an administrative error.
Despite all this, when she lands at Schipol now, she feels as if she has arrived at home. She considers herself a global citizen and that resonates with the Dutch view of life.
Talking to her about the impact of pandemic on her work, it was a different story altogether. She had planned a sabbatical trip of 6 months with her family to travel to the Amazon and Galapagos and planned to learn Spanish with her children during 2020. Like many other people, these plans were stopped in their tracks by the Covid-19 pandemic, which created a perfect opportunity for reflection and introspection.
The Dutch response to the pandemic made her value her adopted country even more. A great example of fact-based decision making in a time of fake news and scaremongering.Once she got over the disappointment of not being able to visit exotic places this year with her children, she had an empty schedule.
Lucky for her, EVBox came knocking for a new CIO. This role suited her like a glove as it combined her passion for startups, people and technology, with the practical goal of increasing infrastructure for Electric Vehicles and thereby making a positive change to the environment. This brings a new challenge in her leadership development – how to join a company and be an effective leader to a team you rarely get to see in person.
The leadership culture that got everyone to the old normal will not be effective in the new normal and frankly no one (#blacklivesmatter, #metoo…) wants to go back. This phase is now calling out for a transition to bring everyone forward to a place from where we can tackle the large challenges humanity is facing, which will call for new forms of leadership. People like Madelein can definitely bring the difference.
So, she is now all set to test her limits and is brimming with new energy to make her contribution towards a better world. I wish her all the best and thank her for the interview. I am sure her story would inspire many people.
Her closing words on her todays job position were "As a woman in business the Dutch culture and approach offers many opportunities – not least, the move for more women at the top". She is very optimistic and has proved that hard work and zeal changes the possibilities and leads to success even for an expat in a Dutch Corporate culture. She suggests, "Try everything and enjoy being part of one of the free and uncomplicated cultures in the world. It also helps to buy a good bicycle from day one and get moving!"