Asha is the owner of APSphere and AshaPradeep Photography
People were astounding me with their talent and passion. So much inspiration was around me and I was perplexed who to follow!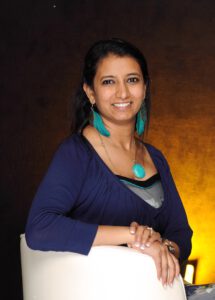 Finding myself, I started to write blogs and wanted someone to photograph the unsaid emotions and indescribable places. I wanted to bring those people in the limelight who could inspire other expats through their stories. This is when I heard about Asha a wonderful photographer who had just started her work and was shining bright in her career. I decided to approach her to click pictures for my blogs. That was the day, when I first met her and gradually unveiled her story.
Before, I share her journey, I would like to thank her for all the pictures she has clicked for this blogsite. With her flawless, simplistic photography she captured the moments, which are just picture perfect. 
Reading into Asha's life, photography did not come to her as her first line of work. She was working with an IT company when she first came to the Netherlands in 2009. Like other expats, she too had her separation pangs of leaving her country, her people behind, but her work made her journey easier. Working with the Dutch people, she came a long way from her roots.
Recollecting her initial days, Asha talked about her astonishment over cycling on small roads and driving on the right side of the road. Not to miss the big culture shock which she experienced was the public display of affection.
I could relate so well to it as I had a similar experience which I then remembered. Before coming to the Netherlands, I use to tell my children that the intimacy between two people is camera tricks which they show on television. But after coming here, I thought it is useless saying this anymore as the display was too public anywhere and anytime J.
The most difficult thing that she found was to adjust with Dutch frankness, openness or boldness in expressing their views which sometimes got misunderstood as lack of common courtesy. Especially, when Dutch conveyed their opinion on the face and hid behind saying "its Dutch way" without apologizing was something she found extremely curt.
Well, she was happy for the fact that not all Dutch are alike, and she made some lovely Dutch friends who find it weird why such a behavior has become extremely common.
These cultural adjustments were not a roadblock to this broadminded Asha. She loved the place and adjusted to everything around her. She incorporated almost everything into her personality because at the end you realize, Dutch may appear rude, but they make you go with the wind.
She started getting open minded, getting fit (walking, running in the rain, snow, wind), smiling to strangers, saying hello and good bye to everyone and as she talked she was falling short of words to express the gratitude for all that she had learnt, being in the Netherlands.
After 7 years Asha, decided to take a leap and decided to launch her own business (an IT Consulting company).
The Netherlands tops the records of being one of the friendliest countries for entrepreneurs. This has been the main reason for startups getting attracted to this destination.
This encouraged Asha further, to build upon her decision. Today she works for herself but feels that language is a big challenge as an expat and also as a businesswoman. She finds it imperative to learn the local language in order to make local friends and to run a local business.
She started learning and talking Dutch to bridge the gap which existed even after 7 years of her stay in this country. She realizes that once you start to talk in their language you happen to see a lot of difference in their behavior.
So true!!! I believe every expat would second this thought.
As she talked about her adjustment into the Dutch culture, she recognized the fact that her moving to the Netherlands has taken her miles apart from the lows and highs of her family and friends. Over the past few years, she had missed most of her friends' parties, birthdays or weddings.
She went into tears when she reflected on the most difficult time when her mother passed away in India and the journey from here to there seemed unending. Her parting left Asha into the lane of loneliness in this foreign land.
To recover herself, she decided to do something which has been her passion since childhood and that was photography. She decided to take the plunge and in August 2015, she launched her second business Asha Pradeep Photography specializing in newborns, kids and maternity photography.
Her style of photography is simple. Less is more. Simple head pieces, simple props and simple poses. She feels keeping pictures in this type of simplicity makes the photographs timeless and beautiful. It has touched people's hearts, that has kept her going and that is how I found her to photograph all the images of my wandering mind as an expat.
Following her passion, has given her a fulfilling way of leading a blissful life. Initially, she found it difficult to strike a balance between her full-time job as a professional photographer, her IT business and her personal life but her husband's backing in all her ventures has been her moral support.
She was proud to say that everyone can make a start, but the big difference is that losers give up when they face uncertainties, tyrannies and winners carry on till the finish line no matter what they come across.
Her game plan for success is "perseverance". This attitude has already placed her ahead in the game.
Three cheers to the lady who has managed to run both businesses successfully as an expat and is a living example of a never give up attitude. Her stance to challenge her potential is what makes her stand out from the crowd.
She strongly professes to take calculated risks and when things go wrong or don't go the way you want; you should realize that there is an alternative and there will be a solution no matter what. It may take a while, but you will learn more from those pains and failures than you will ever learn from your success and become a better person.
Giving her final note she recollected a saying "what is there in just winning, at the max it may just introduce you to the world but if you fail the whole world will get introduced to you". You should have that courage to accept your failure, correct your mistakes and move forward.