What does one need, to be successful, at the core of human centricity?
In an exclusive interview with Tulip Talks, Paola Bottaro, People Director, Top Employers Institute (TEI) shares how she is redefining human-centricity at TEI.
In the post-COVID corporate landscape, the buzz around human-centricity reverberates across boardrooms, each company crafting its narrative. Yet, the pressing question persists—Is this a genuine commitment or merely a response to peer pressure?
Seeking clarity, I turned to Paola Bottaro, TEI's People Director, to understand their strategy. Top Employers Institute certifies companies globally for their people practices and their own practices aren't just benchmarks; they're a blueprint for excellence.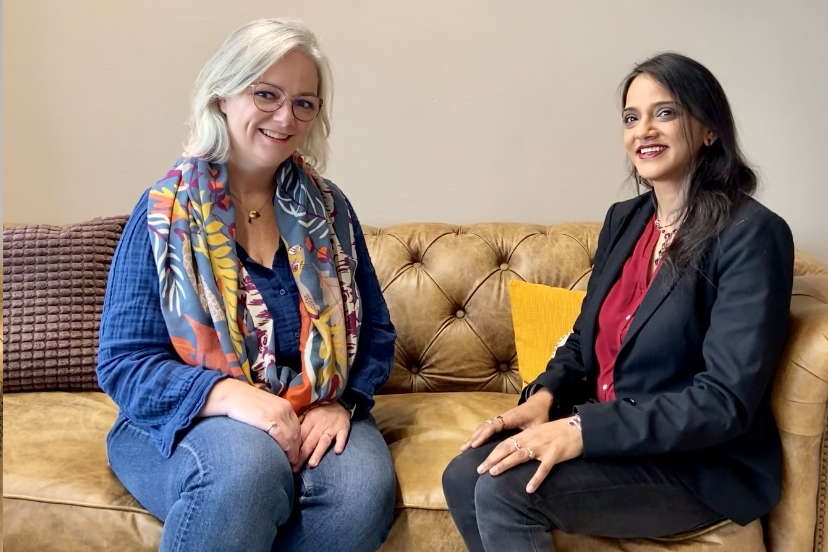 Human-centricity, as she unfolds, has earned not just attention but genuine respect within organizations.
However, implementing a human-centric approach requires more than verbal affirmation.
It necessitates a structural foundation, a notion Paola revisits as she reflects on TEI's transformative journey. HR, once a sideline player, assumed a pivotal role during the pandemic, steering TEI through unprecedented challenges.
Facing a monumental challenge, Paola initiated "All Hearts meetings," coaching sessions, meditation, and yoga classes—a tapestry of initiatives to unite TEI's people and navigate the storm of the pandemic.
As the prospect of returning to the office loomed, Paola confronted a pivotal question: "What does one need to be successful at the core of human-centricity?" Her answer evolved into a layered structure—placing the employee at the nucleus, surrounded by a supportive team, all underpinned by the company's provision of essential resources. It wasn't just a conceptual shift; it was a continuous reshaping of thoughts. She wanted her people to understand and align with the structure of the company, the framework it has, and what it expects from its people.
When she floated the idea to David Plink (CEO, TEI), he immediately embraced it. He found the framework to be robust and something that could set the tone for times to come. It was about building a warm culture, with strong values where leaders could serve as role models. The step proved worthy for Paola because it was not just an idea, but her readiness for this new responsibility.
Continuous Reinvention is the key
Embarking on a trail of continuous reinvention, Paola passionately talked about TEI's values. Authenticity, purposeful inspiration, and embracing the journey together are the three core elements. She emphasized that values don't operate in isolation. They thrive in synergy with a well-defined framework. Connecting the dots, she beautifully weaved how these values align seamlessly with the company's beliefs about its people. TEI believes that its people are all professionals, and all professionals aspire to be successful.
Reflecting on her role as a People Director, her mission is clear: to ensure that every TEI employee receives the support necessary for success. Success, in TEI's lexicon, is measured by tangible results—adding value, fostering well-being, and achieving milestones collaboratively. Recognizing the finite nature of individual capacity, TEI equips its managers to collaborate with their teams, fostering a culture where success is not just an individual pursuit but a collective triumph. The philosophy is rooted in the conviction that without results, there is no company to sustain. In Paola's vision, continuous reinvention is not just a strategy—it's the key to unlocking the full potential of TEI's people.
Paola's Thoughts on Learning
In Paola's view, learning isn't a solo expedition—it's a collective journey. Hence crafting a development plan that transcends individual growth, paving the way for connected learning is on her agenda.
She is of the opinion that there is no limit to the potential of an organization that recruits great people, develops them as leaders, and empowers them.
While the philosophy may not be groundbreaking, Paola's knack for repositioning it injects fresh vitality. She emphasizes the crucial need for clear direction, urging the company to communicate its expectations to its people. In a world where the conventional notion of work hours persists, Paola disrupts the norm. She asserts that TEI doesn't demand a mere eight hours behind screens. Instead, the expectation is clear—be available when your team needs you, and the rest is up to you. It's about the individual, their team, and their unique definition of success, ushering in a paradigm where flexibility meets purpose.
Vision for 2024
In casting her gaze towards 2024, Paola envisions a pivotal shift in TEI's trajectory. Her vision is to place the spotlight firmly on the added value of human-centricity within the broader business strategy. She understands that to bring an impact every organization should focus on its leadership development. She highlighted the company's plan to invest in skill training, connected learning, and leadership development all from a human-centric perspective.
Closing reflections
Paola's 18 years of corporate wisdom speak volumes about the ever-evolving landscape of acceptance in the workplace. In a world that often demands conformity, she stands as one embracing complexity and rejecting oversimplification.
As we navigate our professional journeys, it's time we acknowledge the richness of diversity, resist the urge to fit into predefined profiles, and admit when we don't have all the answers. Paola's reflections serve as a compelling reminder that, in our careers, it's the threads of acceptance, understanding, and humility that create a pattern worth celebrating.
Jagdeep Kaur
I am an HR professional and a blogger with more than 15 years of experience working in the areas of General HR, Recruitment, and building start-ups. I live in Amsterdam, The Netherlands, and love to write about my experiences and those of other expats in this beautiful country. My blogs, interviews, and poetry are a pure reflection of my personal interactions, thoughts, and experiences.