To get the most out of yourself you need to tune yourself regularly, just like a musical instrument needs regular tuning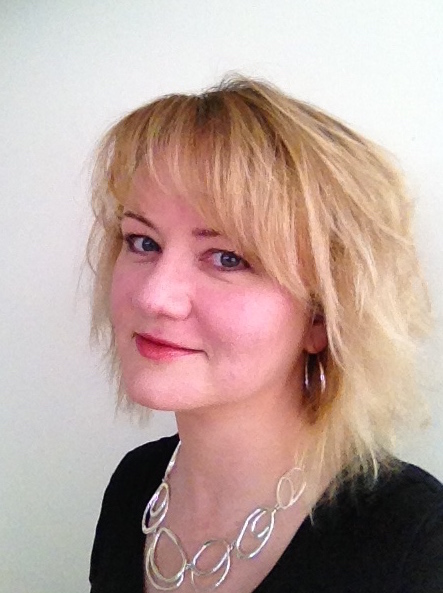 Ute- Owner of Ute's Expat Lounge, Consultant, Coach, and Trainer for Internationally Living Families
Today is the birthday of a beautiful lady who painted her life's canvas miraculously in the Netherlands. She not just knew to navigate hers but also the lives of many others in an uncharted territory. Through this blog, I'm just celebrating Ute's spirit of accepting life as a challenge and taking a smart route to make things happen.
I got introduced to Ute through one of the Facebook forums. She is an affable professional who has an amazing flair for her work. She moved to the Netherlands in 2005, with her husband and 2.5-year-old son. In Italy, she was the sole breadwinner of the family, but moving to the Netherlands because of her husband's job, completely changed her life. She suddenly became a stay-at-home mum.
Whatever she went through at that point in time, today she looks back and calls them happy learnings. She has no complaints about her past and is appreciative of every step she took in building her today.
She likes the country- the vast sky, biking, and the friendliness towards families and children. Everything reminded her so much of Italy. All seemed perfect to her except for the job-related culture shock that she experienced. She applied for various jobs at universities but didn't get lucky, yet she didn't lose hope. Unlike many people who have a tough time with the Dutch language, Ute loved learning languages. She started to learn Dutch when they arrived in the Netherlands. She found children's books and songs a good start to learning a language as it helps with simple sentence structuring and a basic vocabulary, and that is how she kept building up.
Ute was blessed with twin daughters in 2006 and they had another move. This time she focused on research and spent time doing some translations. Later she involved herself in volunteer work. This mainly focused on helping internationals find their way in the Netherlands. She studied all kinds of topics related to international life: Third Culture Kids, cross-cultural communication, change management, resilience, etc. This was mainly to get a good grasp of the subject.
Like many others, she too thought that she could find an appropriate job here in the Netherlands, but that could not materialize. Being a trained linguist with a Ph.D. in Literature and Linguistics made her at times overqualified for some jobs and at other times she was just not the right fit. With no concrete job in hand but qualifications, she went through some tough years trying to find out how to combine all her skills and find something. She very well realized that with each passing day, she was not getting any younger…
An interesting turn took place in her life. In a collaboration at a Dutch and French project at the Huygens Institute in Den Haag, she had her eureka moment. By then, she had collaborated on many research projects locally. She realized that she now needed to become her own boss. Her interest in psychology led her to follow training in counseling and coaching. During the training, she discovered that she was a natural helper. The results of her personal assessment of her skill set were astonishing. She got motivated to unleash her hidden potential and found the perfect solution- Becoming a consultant, coach, and trainer for internationals, where she could combine her language skills (Like offering services in German, Italian, French, English, and Dutch), her knowledge of what accompanying partners experience and go through during their international life and psychology.
This is how Ute's professional journey started in the Netherlands. In her opinion, it is way simpler to start a business in the Netherlands as against, Switzerland (where she studied for a while) and Italy (where she belonged to). Maybe someone can benefit from her experience. Today she is a distinguished trainer/coach in the expat community.
Connecting with Ute, I could relate to the many frustrations we as expats go through from time to time, yet we cannot feel defeated. Like her, we all can tap into our skill factory and try to figure out where our passion lies. We all have dreams but somehow, we get lost, unable to decipher how to pursue the way. You may want to do many things but how to achieve them is the big question. When one gets inspired, the chain reaction starts and positivity spreads. It's time you listen to your inner voice, or just meet a coach, some beginnings need a push especially when you are in a foreign nation. Upskilling, reskilling or just brushing up your skills you just need to pick one. That's the way to go.
Her message to the expats was so simple and clear "To get the most out of yourself you need to tune yourself regularly, just like a musical instrument needs regular tuning. Personal coaching is one of the best ways to help you improve yourself and stay focused".
Happy Birthday, Ute, this interview was long pending to be published. I wish you keep spreading a new ray of life in everyone's life who are looking for direction and hope.
Jagdeep Kaur
I am an HR professional and a freelance author with more than 15 years of experience working in the areas of General HR, Recruitment, and building start-ups. I live in Amsterdam, The Netherlands and love to write about my experiences and of other expats in this beautiful country. My blogs, interviews and poetry are a pure reflection of my personal interactions, thoughts and experiences.