In conversation with Jane Stephenson- Coach, Counsellor
Happiness, success, and satisfaction come to those who understand the meaning of it and have the capability to chase it. This is what I learned in an interview with Jane Stephenson. As she went into flashback sharing her expat story, she opened gates to her past starting from 1987.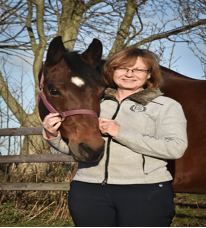 Jane Stephenson-

A lady with a dynamic style and a persistent urge to grow by helping others in rediscovering themselves.
Jane came to the Netherlands with a job as a finance professional and no social contacts. There was also no internet or mobile phone facility in place. This made things extremely isolating for her. Her apartment did not have a telephone so she had to use the payphone on the corner of the street. As she reflected on the olden times, she wondered if anybody still remembered those times. Unlike today, there were no expat organizations then apart from the British Society. It took her a few months to make contacts, and that too by attending Dutch classes in a university. This also finally helped her make some forever friends. 
I was quite intrigued to know how a finance professional ended up being a coach for expats. Unveiling that secret, Jane shared with me how the switch happened. She worked in the finance sector for 20 years, however, after her daughter was born, she went part-time and pursued her passion to study Psychology. Following her study, she took a diploma in Coach Counselling from Amsterdam. 
Having had the courage to chase her dream by giving her career a complete transformation was commendable. Jane finally became a career coach. We generally find it tough to unravel the situation we are in. We keep struggling with scenarios and get no success. People like Jane are the ones, who have the audacity to go against all odds and test their limits. She learn't the language even though her job never required her to be proficient in Dutch. This helped her to make some best Dutch friends and also to deliver her coaching in the two languages. 
Talking about her tough times, she reminisced the times of her and husband's sickness. Both being self-employed, being sick really meant no income. She realised how important it was to have a financial buffer and sometimes that buffer had not been enough. Well, time taught her to sail through the difficulties. I could empathise with her and it is something every expat has to deal with. With no family around, you are just on your own, fighting your own battles.
Well, changing her career from finance professional to be a coach, Jane feels that every experience she gained, good or bad, has turned her into a stronger person. To her, definition of success is much more than money or status. She is proud to be successful in having a loving and connected family, having great friends and a wonderful network.
Being a coach, she is pleased to work with many amazing people and feels successful with her client's success. Switching careers is a big decision, not everyone can dare to do that. Only those who feel that there is much more in life to do are the ones who take the leap. Jane is one such example who has not just transformed herself but is transforming others' lives every day. 
She emphasises that we should decide what is imperative for us to follow our dream. Being a coach, she suggests that expats need to build connections, face to face or online. She insists that we surround ourselves with people who exude positive energy. Jane urges us to find something nice everyday about our lives in the Netherlands, even if it is a small thing. She celebrates the fact that the water pressure in the shower is much better in the Netherlands than in England. I am sure we all can have similar or some bigger things than that to feel happy for.
I was mighty impressed that many expats find it tough dealing with the Dutch organizations but Jane did not express her irritability on that front. Once she made up her mind to live in this country, she decided to understand everything. Be it be, taxes, subsidies, or healthcare. With her determination, she gradually happened to find people who were accommodating, especially government organizations. She proves the saying " Where there is a will, there is a way".
I loved Jane's sense of humor when she mentioned that the country's tax slogan fascinated her the most "We can't make it nicer, but we can make it easier". I could guess why a coach liked this slogan- clearly because of its clarity and crispness of the message.
Recalling her happy times, she revisited her wedding memories where the Dutch organizations helped her in everyday life adjustments. This made her practically living like a Dutch. She was so appreciative talking about the way the Dutch embrace the weather: skating in the winter and boating in the summer.
She busted out laughing assuming theirs would be the only family in the Netherlands who put the ice skates on in the living room and walk out of the door onto the ice when it's cold. The set-up of hot chocolate stalls on her street and the way the Dutch light up the ice on the canals in winter, still enthralls her. When it's hot, every neighbour she knows would bail out their boat and would set off on Sunday afternoon boating around the "binnenwater" of Waterland. No one cares if their boat is 50 years old and needs major repairs. If it's hot, they would just get out and enjoy it. 
She loves the fact that her neighborhood has been so safe that her daughter has been able to have so much freedom as a child. She admires how the police checks everyone has their swimming diploma in the summer if they are playing near the water.
Knowing Jane is like learning to live and realizing that "Life is too short to feel drained, just embrace life and go on to enjoy". Her motto to help people and make a difference made her make the move into coaching as a natural step. She does not want to present herself as a superwoman who wants to "save the planet" rather she wants to support the person who really desires to take on the big ideas. 
She has a unique Equine Assisted Coaching, where she combines her love for horses with her work, and help people experience the amazing connection that can develop between a horse and a human. Her approach is simple and eye opening. After I had penned down her interview, I realized that there is nothing tougher than fighting our own thoughts. I'm sure we all will have our own take-aways.
Jagdeep Kaur
I am an HR professional and a freelance author with more than 13 years of experience working in the areas of General HR, Recruitment, and building start-ups. I live in Amsterdam, The Netherlands and love to write about my experiences and of other expats in this beautiful country. My blogs, interviews and poetry are a pure reflection of my personal interactions, thoughts and experiences.