The Emotional Chill
In almost 15 days we had moved to a nice rented fully furnished apartment. It was November, winter of 2010 (the coldest till now), when it snowed heavily. It was my kids' first experience in snow.
We were enjoying playing and making snowman in our early days in the Netherlands but the initial language crisis didn't leave my side for long. I clearly recall, my kids first day at school. I knew I had to remember my way back; so, I memorised the name of the road, which led to the school. I even wrote it on a piece of paper. 'Intelligent' I thought of myself as I wrote it thinking if at all I could not find it, I may ask some local to read it, in case they don't understand my accent. Interestingly, I lost my way despite having known the name of the road. Can you guess why? The name that I wrote said "Fietspad".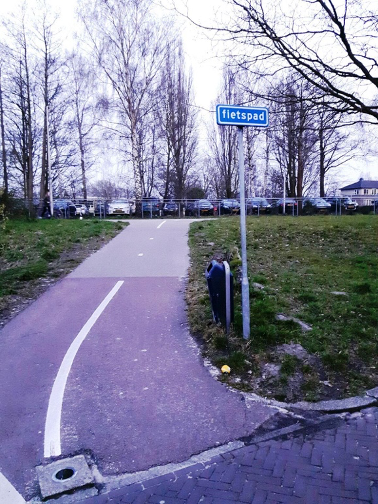 I rushed to a local and asked for help. He started laughing. I thought it was rude. I was nervous and turning blue not because I was angry at him but because it was -10 degrees and snowing as well. I could not stand the weather coming from India and then I had this man jeering at me. After the man had laughed to his hearts delight, he explained to me that a cycling track is called a 'fietspad' in Dutch.
So cycling being the love of the Netherlands this word was displayed on all streets in front of the biking tracks. I was petrified at that moment. With every single house built the same I was wondering where I was. With lot of back and forth, wet eyes and chilled body after one and a half hour I found my lost home. Reaching my lost apartment, I snuggled myself in a blanket with a cup of coffee as my best friend. All's well that ends well.